Biota/Fapesp Program partnerships are alliances between Fapesp and private and/or public partners from Brazil and abroad.
Cooperation with these partners is expected to generate a specific and complementary added value for research and innovation for the management of Brazilian biodiversity.
The partnerships are conceived jointly by the Biota/Fapesp Coordination, Fapesp agents and the third party and they result in specific calls.
Find below previous and ongoing partnerships of Biota/Fapesp Program, the selected projects and their main results.
Partnerships with NWO, GEF, MCTI, NSF and more
Partnerships with CNPq, Belmont Forum, NERC and more
Find here information on current BIOTA FAPESP partnerships. Click on the tabs for details.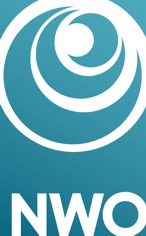 Nederlandse Organisatie voor Wetenschappelijk Onderzoek (NWO)

Secretaria do Meio Ambiente & Fundação para a Conservação e a Produção Florestal do Estado de São Paulo
Archive of the former BIOTA FAPESP partnerships.